Welcome to Creator's Village Newark
Twitter
Linkedin
Facebook
Book a space
Comfortable
event
space.

Welcome to Creator's Village Newark

Twitter
Linkedin
Facebook
Book a space
Big event space

&


meeting rooms
Creators Village Is The Best Environment For Your Next Event
Creator's Village is open spacious 1,200 Sq. ft co-working space. The space has high-ceilings, huge floor-to-ceiling windows with plenty of natural lighting. This unique space has two levels of private work space. The first level can be utilize as a photo studio, podcast area, meeting space, training room, content development and small to mid-size event space. The second level has a private workspace with a color printer. The upstairs space can also be used as a private podcast lounge with mics provided upon request. You bring your vision and we provide you a space.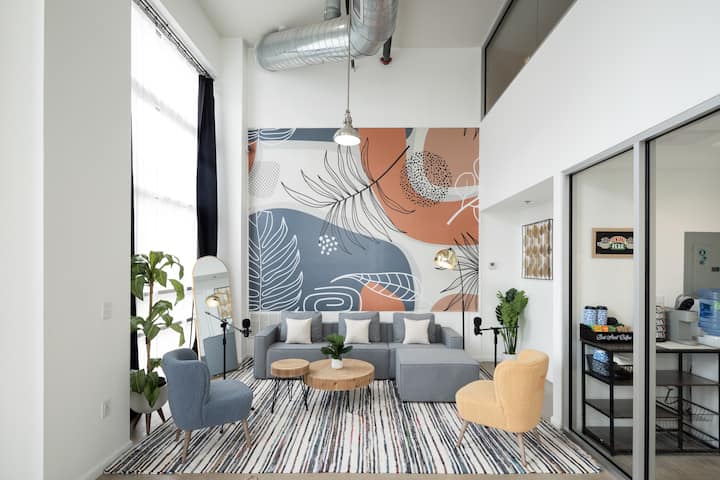 Over 50 seats available
Space to make your greatest impact.
Activities that work well in Creator's Village:
Co-Working Space

Podcast recordings

Photo Shoot

Video Shoot

Filming

Fashion

Baby Shower

Gender Reveal

Private events

Art Gallery

Poetry

Sip and Paint
Artist Release Event

Content Development

Product Development

Presentation-Corporate or Private

Seminars

Meeting Space

Training

Master minds and Group Think Session

Pop-up Shop

Church events
Choose package for your event space
High speed internet

Plenty of Local Street Parking

Access Hours: 7am to 10pm

Monday Thru Sunday

Minimum 2 Hour Event
High speed internet

Local Parking Available

Access Hours: 7am to 10pm

Monday Thru Sunday

Mic & Speaker System

Up To 18 Chairs

Up To 3 Chairs
One Day Access Pass 12 Hour Event Time
Local Parking Available

Access Hours: 7am to 10pm

Monday Thru Sunday

Full access

Up To 50 Chairs

Up To 7 Tables

Mic & Speaker System

Access To Production Equipment
Office, Internet Access. Printing, Chairs, Tables, 48inh & 70 inch TV Monitors, White Boards & More
Lighting, Green Screen, Photography Backdrops, Podcast Equipment, Mics & More
Creative people space is available.
Conference & meeting rooms available.
Seats are already busy with guests
We known for having cool workspaces filled with amenities.
We look forward to serving you event and meeting space needs: Light Equipment , Photography Backdrops, 70 inch Flat Screen, Whiteboards, Mics, Sound Systems, Podcast Equipment , Chairs, Tables & More
Creators Village : Call 862-310-5669
"
Host Your Next Podcast Here: Creators Village
Podcast Space
Creators Village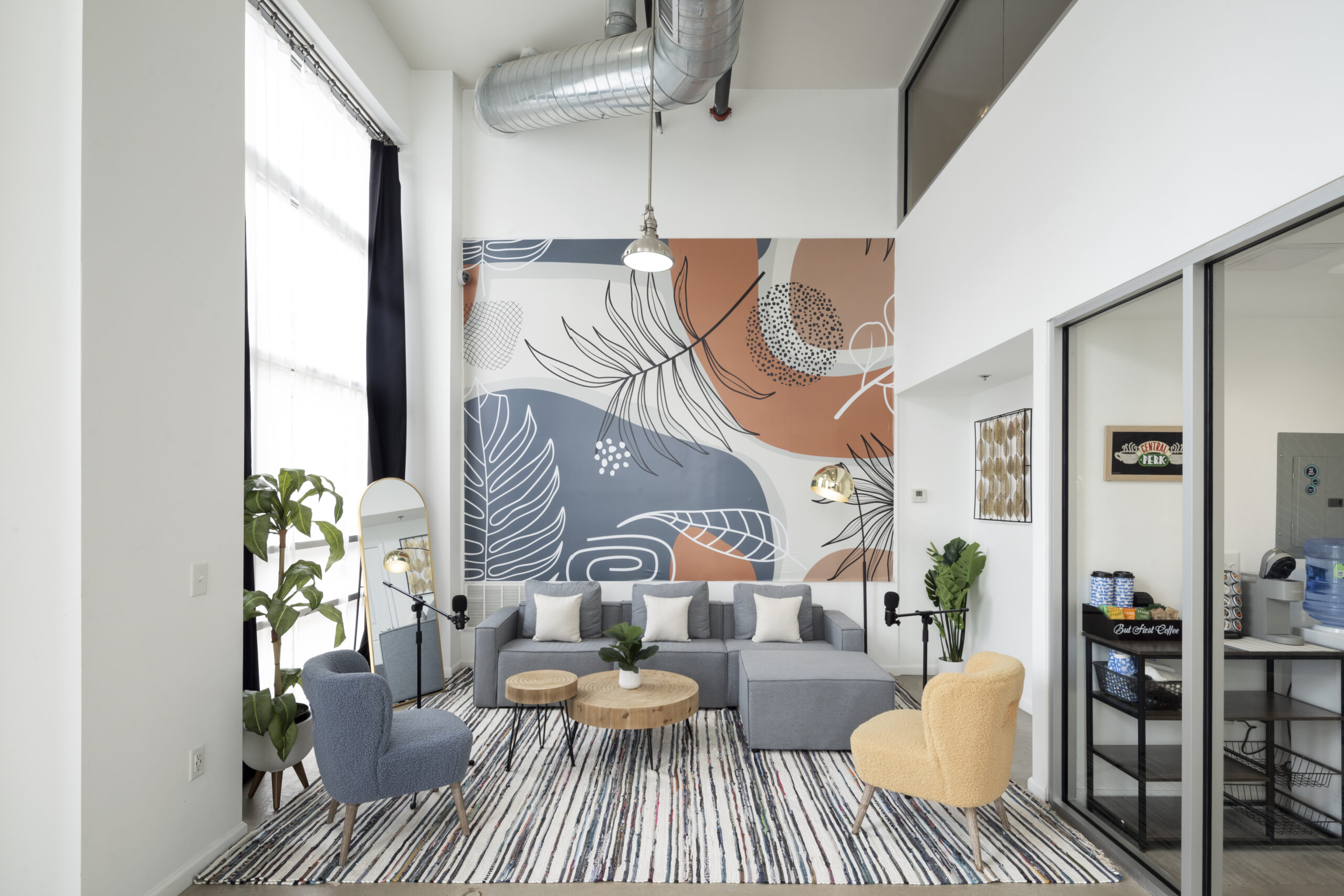 "
Calling All Photographers , Creators , Production & Media
Photography Space
Creators Village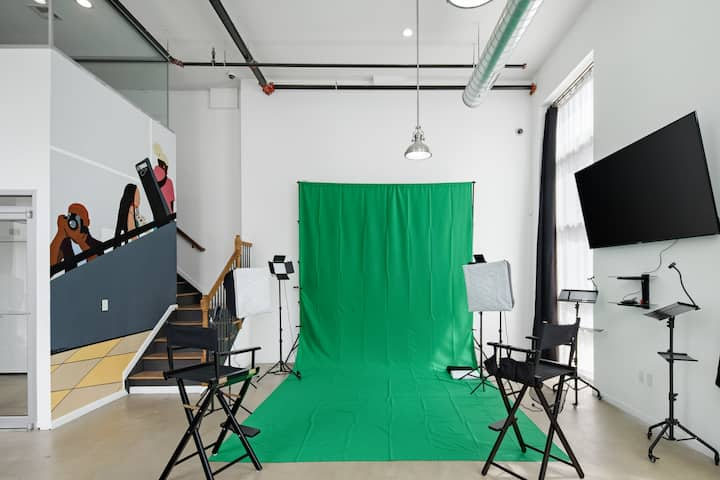 "
Great Space To Host Your Meetings or Speaking Event
Meeting Space
Creators Village
"
Host Your Next Celebration & Birthday Event
Celebration Space
Creators Village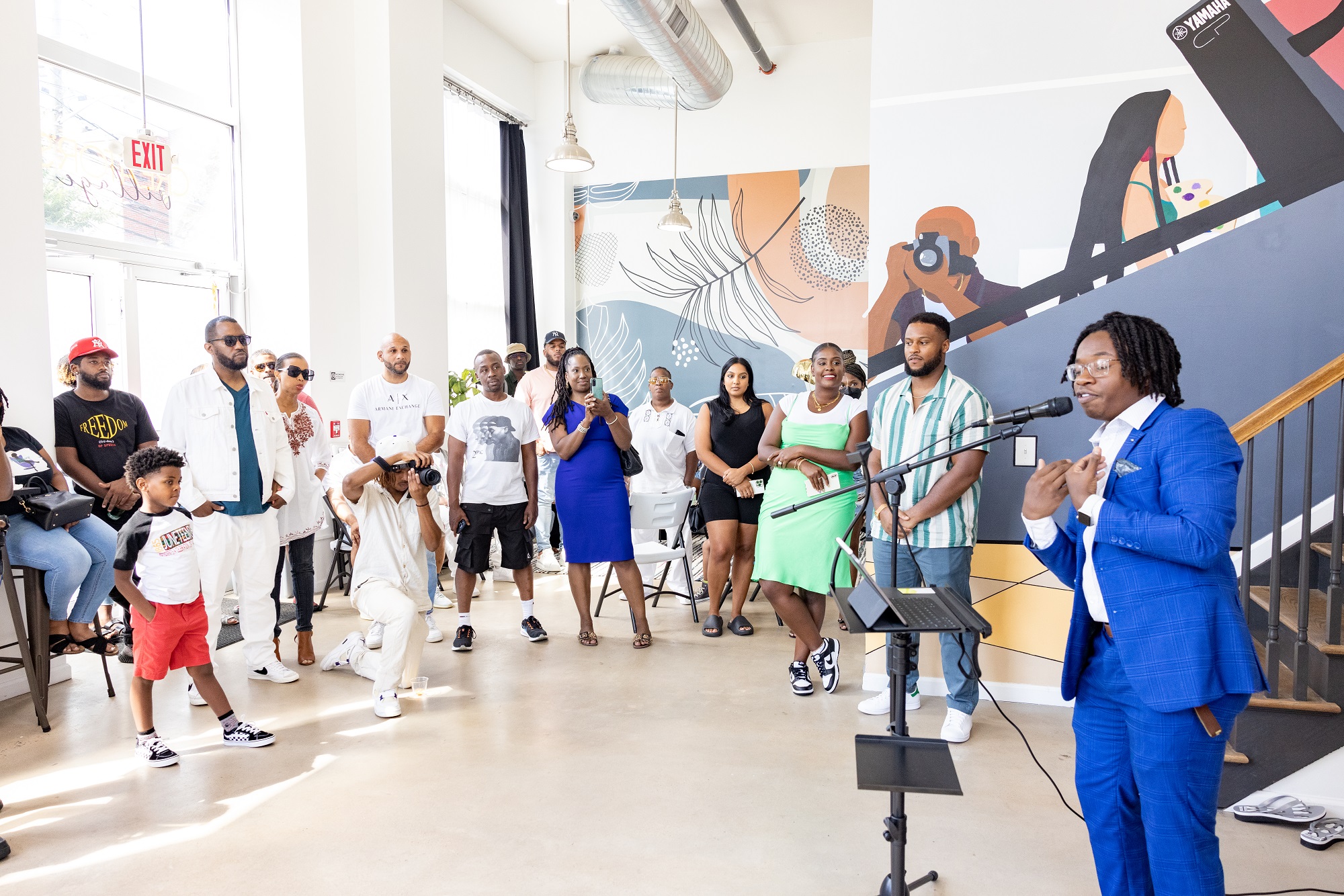 "
This Perfect Space To Execute Your Professional Task
Co-Working Space
Creators Village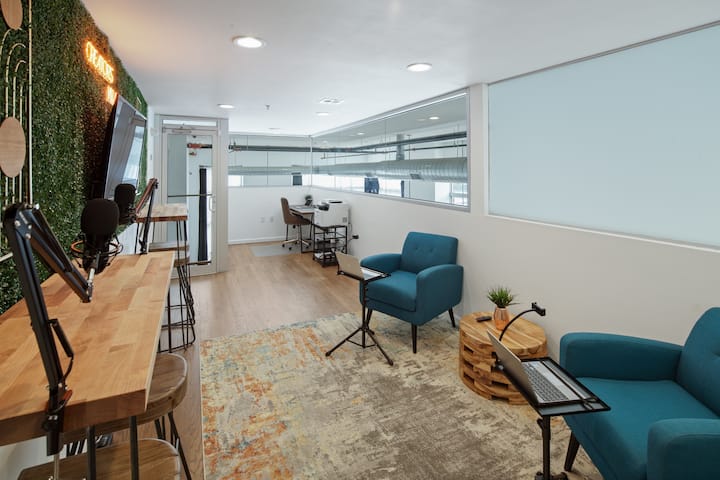 "
Your Canvas To Create Your Dream Event
Your Blank Canvas
Creators Village
Creator's Village is open spacious 1,200 Sq. ft co-working space. The space has high-ceilings, huge floor-to-ceiling windows with plenty of natural lighting. This unique space has two levels of private work space,